Message from Representative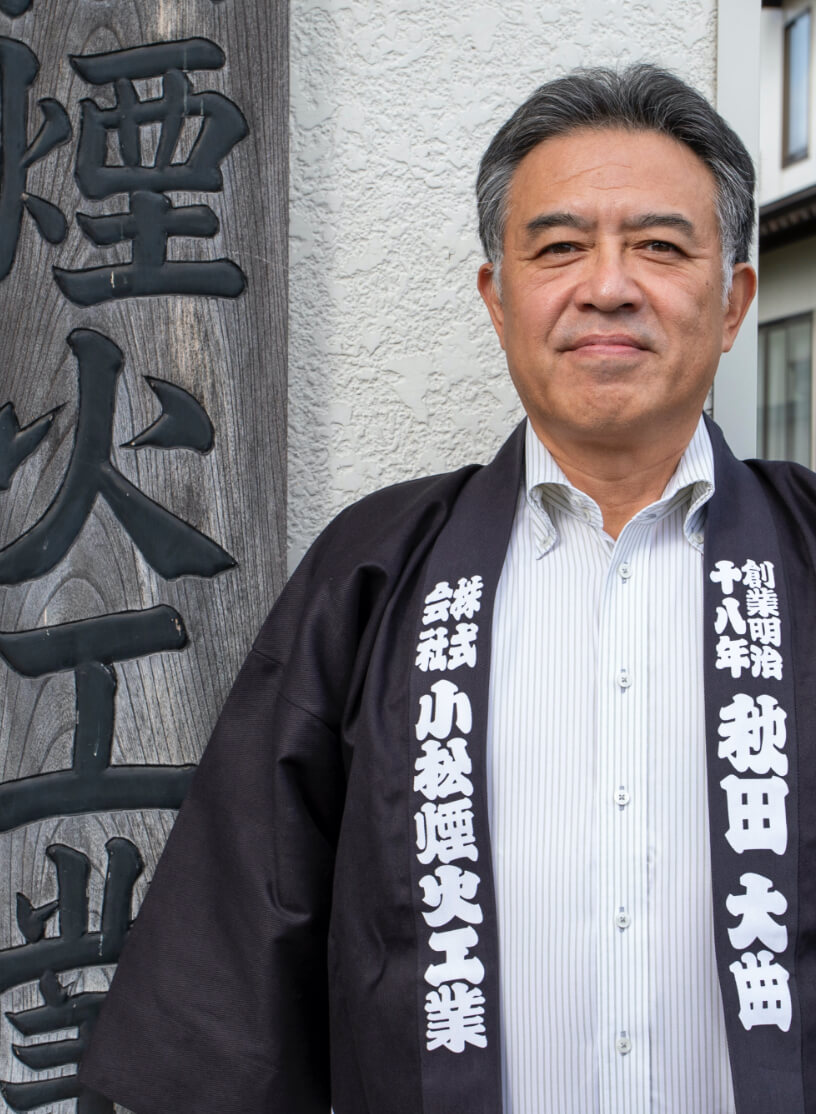 We aspire to be a company that not only manufactures and launches fireworks but one that also creates entertainment. Our mission is to provide exciting experiences for as many people as possible through fireworks. Nothing gives us greater motivation than bringing joy to our audiences.
Some would say that fireworks are "art," but at the core of our creative process is how the fireworks can be enjoyed by the audience. When it develops into an unforgettable experience, we believe that is when fireworks can be valued as "art" for the first time.
It is not easy to be constantly creating new things. Just as there is no complete end to entertainment, there is no complete end to our challenges as well. We will strive to do our best so we can keep on providing dreams and excitement for many years to come.
Please look forward to our further growth and evolution.
Company Profile
KOMATSU FIREWORKS CO., LTD.

【Headquarters】
6 Miyabayashi, Uchiotomo, Daisen City, Akita
Post code:014-0073
【Factory】
345 Nakadamiyahigashi, Uchiotomo, Daisen City, Akita
Post code:014-0073

October 1985 Incorporated
January 2000 Reorganized into a joint-stock company

Manufacture and sale of fireworks, pyrotechnic and special effects
Please contact us from below for inquiries about the production and launching.